Message from the President about COVID-19 Response
Global American is committed to being responsible and proactive during this critical time. We've taken steps to protect our team by reconfiguring our production line so as to maintain a safe distance between each team member. We've also implemented a twice-daily disinfecting protocol for high-contact surfaces throughout our facility, per CDC guidelines. Our essential manufacturing teams are on site, but all team members that are able to are working from home.
Because we support so many essential businesses (including the medical industry), our production line and our technical departments remain active. Many of our customers are on the front lines during this pandemic, providing much-needed products to battle the virus. We're extremely proud of them.
Our customer support, online chat, and technical support remain 100% online during normal business hours to answer any questions regarding open orders or address concerns about lead times or pending orders. We understand that some materials may need to be pulled in while others need to be pushed out until we can all weather this storm, and we will continue to work hard to accommodate our customers as best we can, like we always have.
For questions or concerns, please reach out to us. We're here.
Leah Walsh
President
Already know what you need? Request a quote.
We can customize the perfect solution to meet your embedded computing needs.
Latest Articles
Featured Article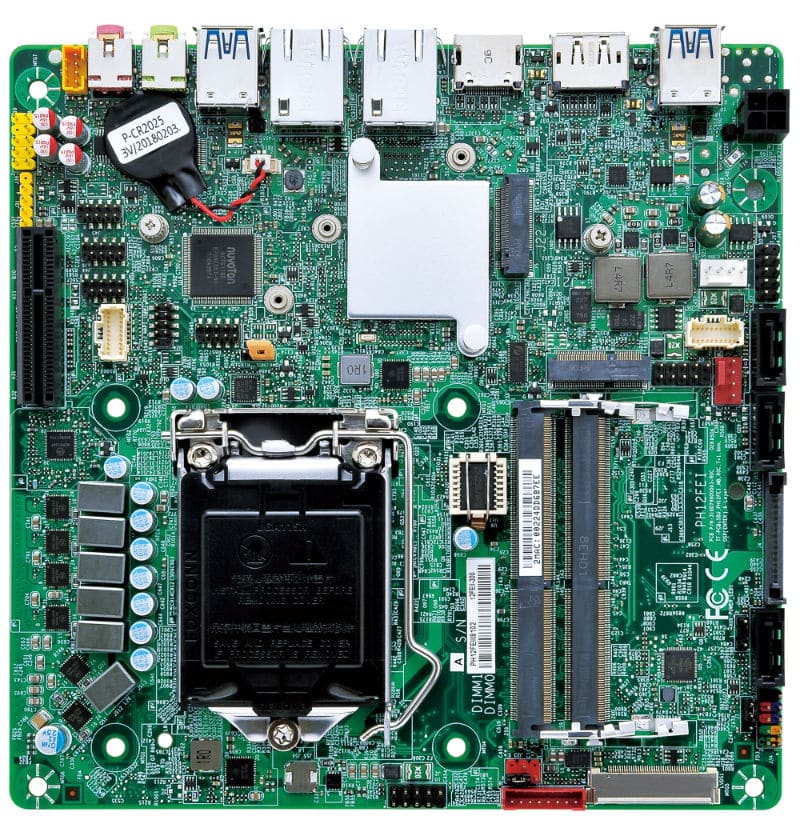 The Strange Rationale of Intel Codenames
While official Intel processor names are humdrum and boring (i7, i9, etc.), the unofficial codenames used by the company are rather unique. From lakes to cities, landmarks to rivers, Intel has taken inspiration from many places. Let's take a look at how these codenames have evolved over the years. What is an Intel Codename? Official […]
View Article
Company News
Intel Hybrid Core: Gimmick or the Future?

August 1, 2023

With the 12th Gen Alder Lake lineup, Intel has introduced a new hybrid core architecture. But what exactly does a hybrid core entail? And what does it mean for embedded computing? Why the Move to Hybrid Cores? The never-ending semiconductors arms race has revolved around packing more and more cores into a single chip since […]

View Article
Fanless PC for Networking Systems

June 1, 2023

Surveillance and other networking applications require a very specific combination of features – a large number of LAN ports, a low-power processor, and fanless cooling for a rugged, compact chassis. The HBJC903i05 checks all these boxes, making it the ideal PC for powering any networking-heavy interface. Let's take a deeper look at its features. 6 […]

View Article
View All News
From the Blog
The Strange Rationale of Intel Codenames

November 21, 2023

While official Intel processor names are humdrum and boring (i7, i9, etc.), the unofficial codenames used by the company are rather unique. From lakes to cities, landmarks to rivers, Intel has taken inspiration from many places. Let's take a look at how these codenames have evolved over the years. What is an Intel Codename? Official […]

View Article
The Importance of MTBF for Industrial Computers

November 3, 2023

Component manufacturers compete with one another to release components with a higher MTBF. But what does MTBF mean, and why does it even matter? The Difficulty in Measuring Reliability of an Electronic Device Measuring a device's reliability can be tricky. Hardware faults and technical breakdowns can be notoriously random, where one device runs for years […]

View Article
View all Blogs