Branding & Labeling for Your Embedded Solutions
Now that you found just the right system, it's time to make it your own. We understand the importance of developing a brand and offer services to help you personalize your hardware. Custom chassis colors, silk screening, branding and labeling are just a few of the services we offer. Let us know what you need and we'll make it happen. Contact Global American today to get started with your personalized embedded hardware.
Branding & Labeling Benefits:
Stamp your system with your brand
Personalize your hardware
Custom Colors
Silk Screening
Custom Labels
Some of our successful brand partners



















Already know what you need? Request a quote.
We can customize the perfect solution to meet your embedded computing needs.
Latest Articles
Featured Article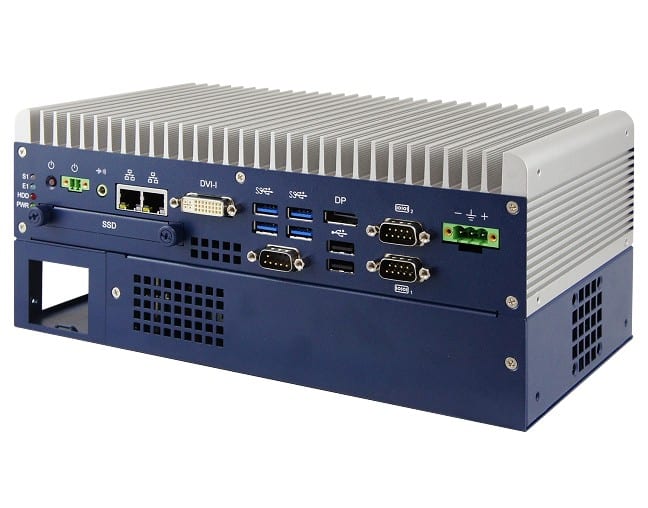 The 5 Factors You Need to Consider When Choosing an Embedded Computer Supplier
Choosing the right embedded computer supplier is an important decision as you will need to rely on them for support for a long period of time. Picking the wrong provider can lead to issues down the line, not to mention costing you more right now. So here are some factors you should keep in mind […]
View Article
Company News
Intel Hybrid Core: Gimmick or the Future?

August 1, 2023

With the 12th Gen Alder Lake lineup, Intel has introduced a new hybrid core architecture. But what exactly does a hybrid core entail? And what does it mean for embedded computing? Why the Move to Hybrid Cores? The never-ending semiconductors arms race has revolved around packing more and more cores into a single chip since […]

View Article
Fanless PC for Networking Systems

June 1, 2023

Surveillance and other networking applications require a very specific combination of features – a large number of LAN ports, a low-power processor, and fanless cooling for a rugged, compact chassis. The HBJC903i05 checks all these boxes, making it the ideal PC for powering any networking-heavy interface. Let's take a deeper look at its features. 6 […]

View Article
View All News
From the Blog
Why Human-Machine Interfaces Are Crucial

September 1, 2023

A Human-Machine Interface (HMI) is often considered a quality-of-life feature that you invest in if you have the funds left over. But in truth, HMI plays an essential role in improving the efficiency and safety of complex systems. Let's understand how. Accessibility Improves Efficiency Human-Machine Interfaces, by their very definition, are concerned with improving accessibility. […]

View Article
View all Blogs