Industrial Automation
Embedded Computing Solutions for Industrial Automation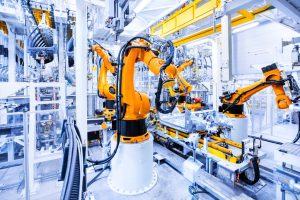 Industrial automation technology seeks to streamline the manufacturing, quality control and material handling process.
Today's economy calls for manufacturing facilities that employ industrial embedded computing solutions to increase productivity, reduce failures and stay ahead of the competition. Reduced manufacturing space also calls for smaller and more rugged computing solutions that are able to withstand heat, dust and vibration.
Embedded computing solutions can play a key role in industrial automation technology by connecting equipment along a common network, providing real-time feedback to guide the manufacturing process, and utilizing cyber-physical systems to perform difficult tasks.
At Global American, we work closely with our clients to create industrial embedded computing solutions that are designed for seamless integration and long life.
For the past 25 years, industrial automation has been our focus, taking our customers from Intel 80296 slotted system border controllers (SBCs) to the newest Internet of Things (IoT) technology.
We know how important it is to find the right industrial embedded computing solutions for each client. Please contact us for a one-on-one consultation. We'll listen to your needs, ask key questions and formulate a plan that positions you for success, now and in the future.
From design to integration to post-sales support, we're committed to making each project a long-term success. We create a Process Control Document (PCD) for every build and share it with you. If any aspect of the build changes after go-live, we'll update the PCD and send you the latest version.
Powerful, smartly designed embedding computing systems for industry, from an experienced team that's committed to your success. That's the Global American way. Contact us today to discuss your need for industrial automation technology.
Some of our successful brand partners



















Already know what you need? Request a quote.
We can customize the perfect solution to meet your embedded computing needs.
Latest Articles
Featured Article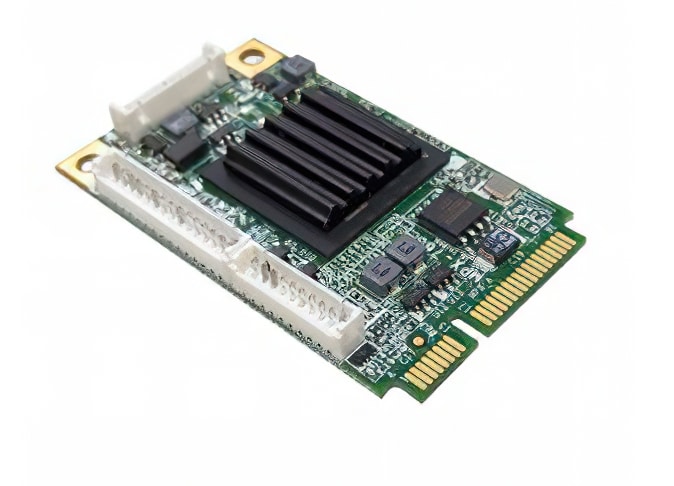 PCIe 6.0: The Future or a Transitionary Phase?
It's not been long since PCIe 5.0 SSDs started rolling out, and PCIe 6.0 is already in the works. PCIe 7.0 is not that far on the horizon either. So what's the deal with all of these PCIe versions, and which one should you aim for? Accelerating Progress  The main metric any technical interface is […]
View Article
Company News
Intel Hybrid Core: Gimmick or the Future?

August 1, 2023

With the 12th Gen Alder Lake lineup, Intel has introduced a new hybrid core architecture. But what exactly does a hybrid core entail? And what does it mean for embedded computing? Why the Move to Hybrid Cores? The never-ending semiconductors arms race has revolved around packing more and more cores into a single chip since […]

View Article
Fanless PC for Networking Systems

June 1, 2023

Surveillance and other networking applications require a very specific combination of features – a large number of LAN ports, a low-power processor, and fanless cooling for a rugged, compact chassis. The HBJC903i05 checks all these boxes, making it the ideal PC for powering any networking-heavy interface. Let's take a deeper look at its features. 6 […]

View Article
View All News
From the Blog
PCIe 6.0: The Future or a Transitionary Phase?

October 1, 2023

It's not been long since PCIe 5.0 SSDs started rolling out, and PCIe 6.0 is already in the works. PCIe 7.0 is not that far on the horizon either. So what's the deal with all of these PCIe versions, and which one should you aim for? Accelerating Progress  The main metric any technical interface is […]

View Article
View all Blogs