12 Hour Burn-In and Stress Test
All of our systems here at Global American are Burn-in/Stress tested before they are shipped to you. This means that all of the components on the system are running under a 100% load for a minimum of 12 hours. This ensures that product arrives at your doorstep functioning and ready to go out of the box. If anything fails during that time we have other tests that our engineers conduct to further diagnose the faulty component. If a faulty component is found, we replace it and re-stress the unit for another for 12 hours. Some of the components and I/O that we test are the CPU, Memory, LAN, Video, LPT and COM ports. A hardware test log and Certificate of Testing Compliance is also included in all of our full systems and Motherboard/CPU/RAM combos that we sell.
1-year Umbrella Warranty
Global's Umbrella Warranty gives our customers peace of mind that no matter what, we'll stand behind our product. As opposed to going to several different sources for items like memory, CPU, SSD/HDD, cables, etc., you can get everything from one source…Global. We procure, test, and warranty every single piece of hardware that comes through our facility; and because we're so confident in our Quality Control and Testing processes, we'll stand behind whatever we sell to you. We'll also offer technical assistance to help you troubleshoot your problem, and any labor incurred is covered under our standard warranty. You can feel confident you've made the right choice in your Integration Partner when you come to Global American.
Already know what you need? Request a quote.
We can customize the perfect solution to meet your embedded computing needs.
Latest Articles
Featured Article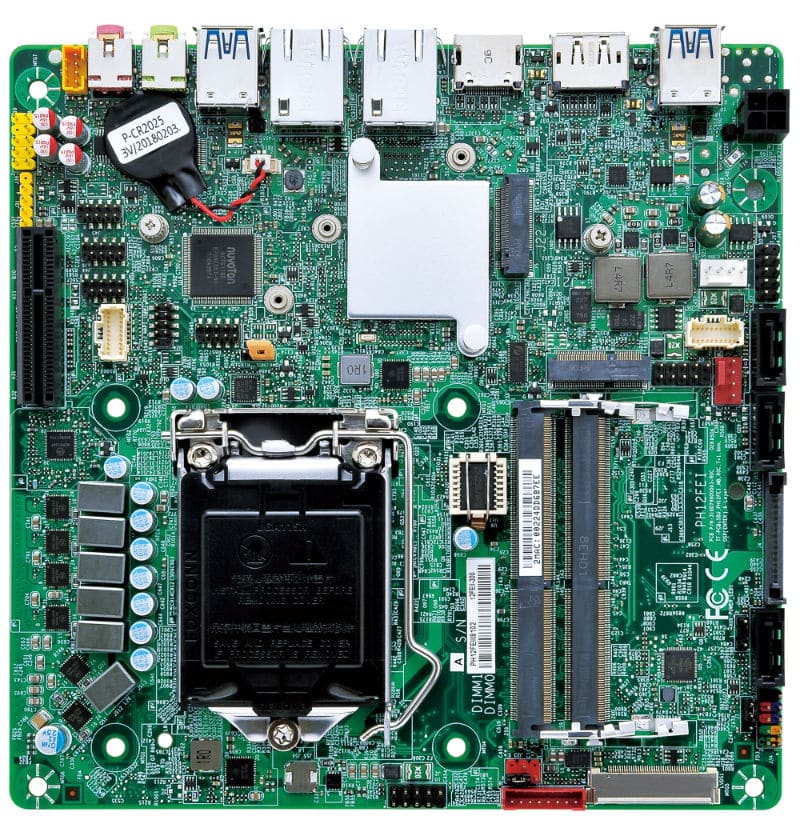 The Strange Rationale of Intel Codenames
While official Intel processor names are humdrum and boring (i7, i9, etc.), the unofficial codenames used by the company are rather unique. From lakes to cities, landmarks to rivers, Intel has taken inspiration from many places. Let's take a look at how these codenames have evolved over the years. What is an Intel Codename? Official […]
View Article
Company News
Intel Hybrid Core: Gimmick or the Future?

August 1, 2023

With the 12th Gen Alder Lake lineup, Intel has introduced a new hybrid core architecture. But what exactly does a hybrid core entail? And what does it mean for embedded computing? Why the Move to Hybrid Cores? The never-ending semiconductors arms race has revolved around packing more and more cores into a single chip since […]

View Article
Fanless PC for Networking Systems

June 1, 2023

Surveillance and other networking applications require a very specific combination of features – a large number of LAN ports, a low-power processor, and fanless cooling for a rugged, compact chassis. The HBJC903i05 checks all these boxes, making it the ideal PC for powering any networking-heavy interface. Let's take a deeper look at its features. 6 […]

View Article
View All News
From the Blog
The Strange Rationale of Intel Codenames

November 21, 2023

While official Intel processor names are humdrum and boring (i7, i9, etc.), the unofficial codenames used by the company are rather unique. From lakes to cities, landmarks to rivers, Intel has taken inspiration from many places. Let's take a look at how these codenames have evolved over the years. What is an Intel Codename? Official […]

View Article
The Importance of MTBF for Industrial Computers

November 3, 2023

Component manufacturers compete with one another to release components with a higher MTBF. But what does MTBF mean, and why does it even matter? The Difficulty in Measuring Reliability of an Electronic Device Measuring a device's reliability can be tricky. Hardware faults and technical breakdowns can be notoriously random, where one device runs for years […]

View Article
View all Blogs