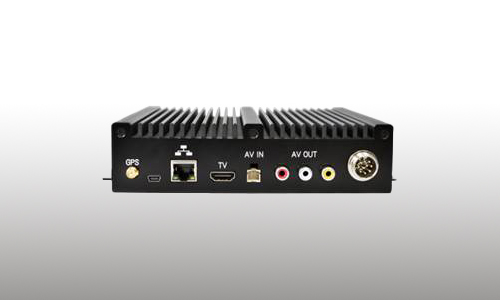 Digital Signage with Air Purifier
Posted on December 22, 2020
With the concerns raised over air quality over the past few years, ensuring a clean airflow within the closed confines of a commercial establishment has become a priority. But installing a whole new system to cater to this need alone might be a bit inefficient, not to mention expensive.
But what if you could include an air purification subsystem within your digital signage setup?
With the Commell MSB05 embedded computer, you can do just that.
How? Let's find out.
Commell MSB05: Features
Powerful Specifications
The MSB05 has been built to offer the smoothest performance in any kind of digital signage framework. With 512MB of high-speed RAM and a quad-core processor, the embedded computer is up to the challenge of serving the most dynamic visual content without any stuttering.
To be able to connect to any kind of media panel, the computer supports both HDMI and CVBS outputs, and at 720p resolution.
But perhaps the best thing is that instead of a custom OS that has trouble working with other subsystems and new-age content types, the MSB05 uses Android, which is swiftly becoming the standard for digital signage.
Remote Upload
Keeping up with the needs of today, this Commell embedded computer can be configured over both Wi-Fi and 4G networks (and an optional 5G module should you need it). This includes content upload as well as adjusting the advertisement schedule itself or running emergency messages when required.
Of course, traditional LAN connections are supported as well, along with up to 128GB of storage.
Auto-Wakeup
Most people are apprehensive about installing digital signage because of the daily effort they think is required. After all, you have to start up the system and set the ad schedule at the beginning of each day, right?
Wrong.
The Commell MSB05 has a built-in Real Time Clock (RTC) that keeps the system aware of the exact time, even when not in use. Ad schedules can be set in advance, even including auto-wakeup times to have the system up and running every day without any work from your part.
Digital Signage Made Smart
A signage board powered by an embedded computer is capable of far more than a static display system.
You can control the display from a remote connection, or even modify it on the fly. Multiple advertisement schedules can be pre-configured to execute at particular timeframes, allowing you to run a complex marketing campaign quite easily.
The control system is very flexible, able to accommodate both wired and wireless networks, relaying content to the media panel without any lag or loss of fidelity. You can even manage things from the cloud, coordinating the output of multiple panels at once.
This web integration also makes it possible to apply modern data analytics techniques to your digital signage framework, tailoring your marketing efforts to take advantage of the trends revealed.
Sensing Air Quality
There is a lot of uncertainty about air quality these days. How can you keep track of air pollution? How do you know if the place you are visiting has clean air?
To reassure your customers, you can integrate an air quality sensor into your digital signage system, periodically displaying the levels of major pollutants in the air around them. The PM2.5 sensor can detect the tiniest specks of particulate matter, giving an accurate insight into how breathable the air in your premises is.
This also allows you and your customers to gauge the efficiency of your air purification system and compare the air quality with the conditions outside.
Filtering Out Pollutants
A sensor can only tell you the pollution levels. To actually control pollution and make the air in your premises cleaner, you need something more.
The Nanoair purifier can slot right into your digital signage setup, filtering the air of particulate matter and other harmful pollutants.
By integrating the purifier with the signage system, you get the capability to control it with the same embedded computer managing your displays. Not only does this save you the cost of setting up a separate network, but also gives you access to scheduling and analytics, which wouldn't be possible otherwise.
And unlike most air purifiers, Nanoair does not produce harmful ozone gas. It operates through water ion technology, using high voltage to break down water into ionic particles that can remove particulate matter and other pollutants from the air.
This process has the added advantage of producing no noise, apart from being highly effective at clearing out bacteria and PM2.5 particles.
For more information about either of these systems, contact us or visit our website for a quote.