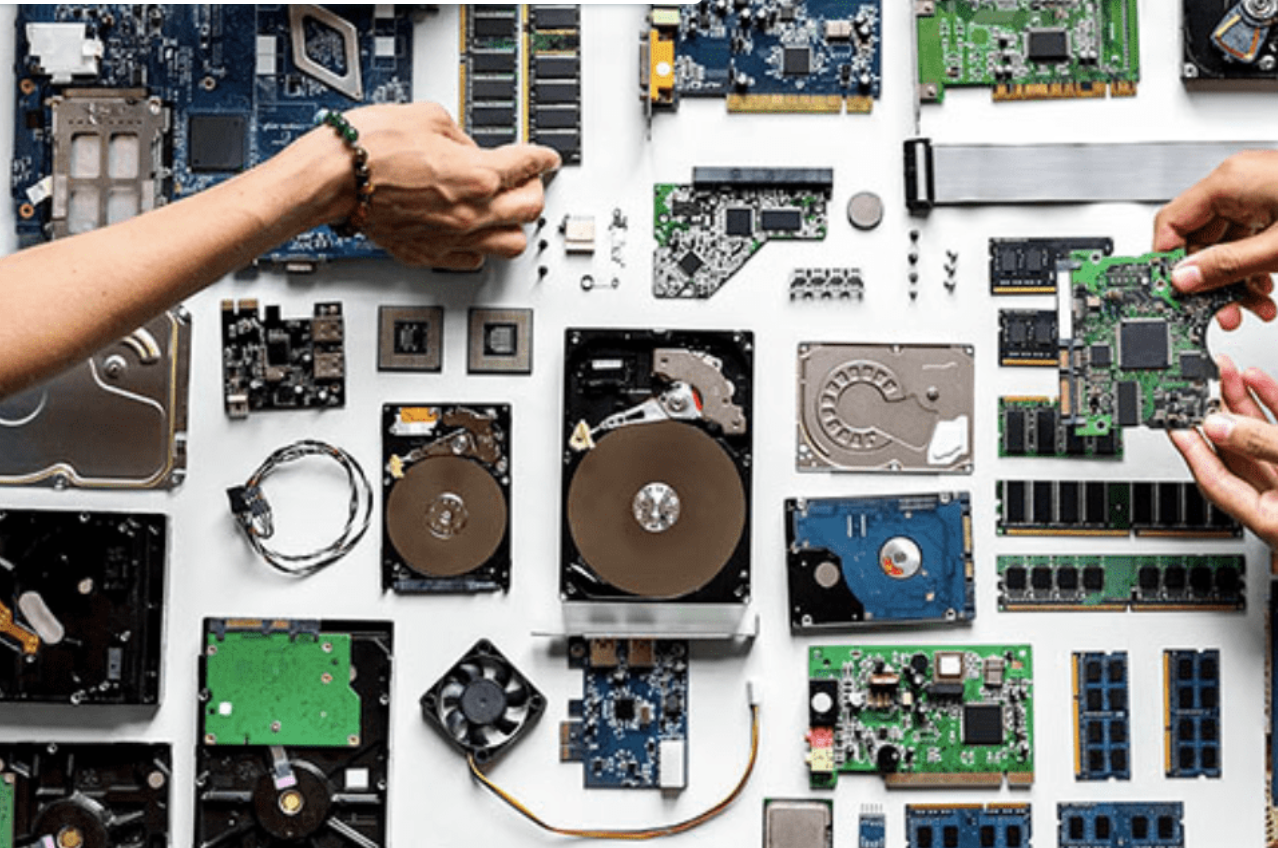 Embedded Computers Are a Process, Not a Product
Posted on August 31, 2021
Deploying an embedded computer is not as simple as just buying a standard PC and slotting it in. No, there is a multitude of factors to consider, from the unique needs of the application in question to the technical parameters that must be tailored to precision.
This is why at Global American, we do not believe in selling a product, but a service. From prototyping to the final integration, we are with you at every step of the way. And for the journey afterward, ironing out any issues and helping you get the most out of your investment.
Here is our complete roadmap of taking a product from a query to the next upgrade.
Step #1: Prototyping
Any technological project begins with a prototype. A sample computer made to your specifications is the best way to iron out any potential issues before actually entering production. This prototype helps us work out the challenges posed by your application and test compatibility with the software in use.
Step #2: Engineering
Once the prototype has established the capabilities needed, work gets underway on making it possible. From small tweaks to an established product to a custom board designed from scratch, we leave no stone unturned to ensure that you get the perfect system for your needs.
Step #3: Branding and Labeling
Depending on where the systems are supposed to be deployed, their appearance might be an important factor too. Instead of sporting generic model numbers in dull colors, we personalize the systems to your brand's aesthetics. This involves labeling and coloring the chassis, including logos and other graphic designs printed through silk screening.
Step #4: Imaging and Bios
Embedded computers don't run on standard OS installations. The time taken to individually set up each and every machine in a large-scale setup can be tedious, so they use images. Images are snapshots of operating systems along with the assorted applications and tools needed for a particular task.
At Global American, our responsibility does not end with the hardware. We help compile the most functional images for your needs and ship them with every embedded system ordered. This service extends to custom BIOS firmware as well, enabling a consistent loadout on every system.
Step #5: Testing and Certifications
After your system's hardware and software have been configured properly, we move on to regulatory compliance. Global American's computers already adhere to the ROHS and CE regulations, along with machines compliant with the EN60601, IP65, FCC, UL, and MIL-STD-810G norms. Depending on your application, we might also secure additional certifications for the embedded systems to be deployed.
Step #6: Production
Finally, we come to the most important step: actually producing the embedded computers and integrating them with your setup. A rushed production can often lead to problems down the line, stalling your workflow and wasting precious time. That is why Global American follows a rigorous set of standards.
All the computers shipped by us are tested down to the individual component level, making sure that only the best make their way to your hands. During installation, our technicians won't just install the system, but fully integrate it according to your requirements. Whether you need extra cabling, extra ports, or set up a RAID storage system, it will be done. 
Step #7: Inventory and Fulfillment
Production is rarely a one-off thing. Sections of your existing setup will be phased out in favor of the new systems gradually, and we are prepared to support you in this transition. You can request supplies as and when required, and we will match your upgrade schedule with tested and packaged systems at the right times.
Step #8: Technical Support
Even with our best efforts, technology never works without any hiccups. Some glitches or teething issues are inevitable, calling for prompt customer support. To this end, Global American provides a fully US-based technical support team that can help resolve your queries through phone or email. 
Reach out to us during working hours (8 am-5 pm EST), Monday to Friday for any and every issue related to your embedded systems, and we would work with you to find a quick solution and get you back on track.
Step #9: Lifecycle Management
Product life cycles are incredibly important in commercial applications.  Entire networks are built around a particular embedded computer, and replacing it often involves a complete overhaul. That's why we make sure that our clients can get the most out of their investment, and plan an upgrade path that takes every product through its complete lifecycle.
Our offerings are guaranteed to last you at least 7-15 years, giving you plenty of time to prepare for the next big upgrade. During this period, we will keep your systems updated with the latest drivers and technical fixes, keeping your applications running without a hitch.
Conclusion
Shopping for embedded computers to power your commercial applications doesn't begin and end with simply picking a PC out of a catalog. Matching your needs with the right computer, producing it to exacting standards, and keeping it running smoothly for as long as it possibly can are all parts of that process.
This is why Global American does not believe in selling products, but in building relationships. We intend to ease you through every stage of that process, making sure that you get the best value out of your money.
Be it customizing a PC for your exact requirements or providing constant technical support to keep it working efficiently, we are committed to going the extra mile for all of our customers. So if you are looking for computing solutions that take you all the way, Global American is just the partner you need.