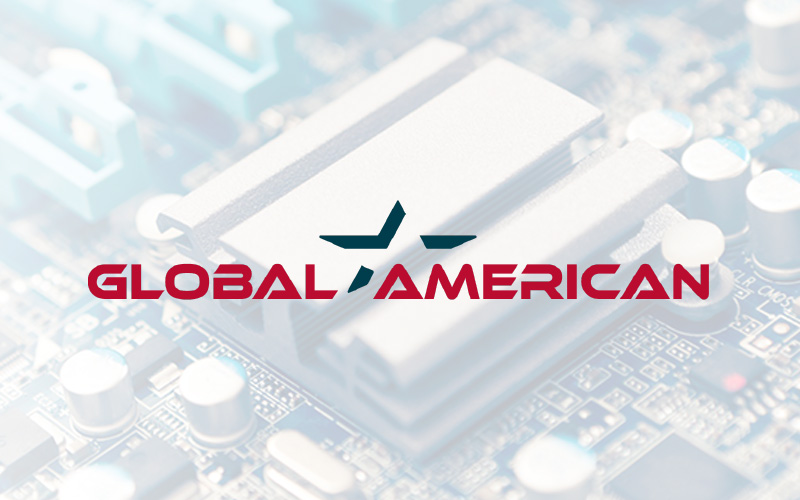 Embedded Systems a Lone Bright Spot in the Coronavirus Gloom
Posted on April 3, 2020
2020 is proving a particularly bad year for the global economy, thanks to the rampaging COVID-19 pandemic that has shut down cities around the world. Regardless of how many people are actually being infected, the impact of the coronavirus is being felt across industries ranging from hospitality to electronics.
But not all economic activities have been equally affected. Amidst all this doom and gloom, a few sectors are still going strong, owing to strong demand for products that are relevant in this hour of crisis.
One such industry is embedded computers.
With the vast majority of the world's workforce working from home, the need for high-performance servers and mobile computing devices has never been higher. And while current production has been affected, existing inventories are emptying out in the blink of the eye, as companies strive to meet the unprecedented increase in network traffic and computing demands.
What does this mean for the embedded industry? Let's find out.
A Muted Impact
Looking at the stock market, the impact of coronavirus can be seen to be overwhelmingly negative. Embedded technologies are no exception, with leading semiconductor companies like AMD and Intel going into the red.
But if you compare the magnitude of the decline between different sectors, the embedded computer industry stands out. Companies like Micron Technology, Nvidia or even Intel are performing far better than their peers in the general electronics market, which is suffering huge losses.
Indeed, Micron reported a strong showing in the recently concluded fiscal quarter, posting earnings of $4.8 billion, which stands at the upper end of its projected income that was calculated before COVID-19 hit.
We are seeing this trend throughout the semiconductor and the embedded industry, with the high demand for new systems fueling growth even in these troubled times.
Pushed to the Limit
The internet infrastructure is being put increasingly to test as more and more people are staying back at home and relying on video calls and other online tools to get their work done. Web servers that were built to handle the usual network traffic are unable to cope with the huge surge in users, leading to a poor experience.
Because of this, many data centers are looking to expand their server capacities, which means a greater demand for enterprise-level embedded processors and scalable computing systems.
And this demand is only set to rise. There are no signs of the coronavirus crisis abating any time soon, so for the near future, the internet is going to be flooded by a sea of humanity staying out of locked-down streets. Companies would need to invest heavily in upgrading their network infrastructure to ensure they can keep up with the changing times.
Remote Working
Another fallout of the burgeoning number of remote workers is the sudden need for a large number of affordable, yet high-performance notebooks and personal computers.
Companies that are asking their employees to work from home are putting out orders for thousands of computers to distribute to their workforce. Needless to say, companies that place bulk orders are looking for a balance of performance and affordability, such as notebooks and laptops based on embedded processors by AMD.
Thus, even if the luxury electronic segment is seeing a downturn (Apple's devices being a case in point), the demand for low-cost computing solutions are only going to increase.
On the Field
But the demand for embedded solutions is not just due to the rising strain on the virtual ecosystem. Even as a large fraction of the working population is staying back at their homes, there is a battle being fought on the streets against the coronavirus pandemic.
The biggest problem with COVID-19 is that it spreads through physical contact. This means that healthcare workers – such as doctors and nurses treating the tide of patients pouring into hospitals daily – are at the greatest risk.
This is where embedded technology again steps in.
Be it teleconferencing equipment for doctors to diagnose their patients remotely, or embedded processors that can give the results of medical tests faster and more accurately, embedded computing has application in all stages of this fight.
Even things like grocery shopping and supply chains are looking to automate more and more of their processes so that they require minimum human intervention. This requires cheap and powerful computers such as rugged SBCs or fanless systems that can be deployed in all kinds of environments without much need for maintenance.
The Hurdles
It is not all sunshine and roses though. Manufacturing operations have been hit throughout the world. Thus, even as orders for new embedded processors are rolling in, firms are finding it difficult to meet the demand when factories are being temporarily shut down and workers staying at their homes.
But strides are being made to overcome this. China is already coming out of the worst of the pandemic, with many factories in the least affected provinces resuming work with proper safeguards. The US too is looking forward to moving from a blanket lockdown to resuming normal business with curbs and preventive measures.
In time, the industry will reel back from the lows, and emerge in a stronger position than before.
Looking Forward
Sooner or later, a vaccine or a cure for the COVID-19 will be found. It may take months, or perhaps even a couple of years, but our world will recover from the situation it faces today.
Yet the impact of the coronavirus panic is here to stay. Governments and companies alike are coming to realize the advantages of moving toward a smarter, more virtualized economy. Indeed, by leveraging the power of IoT and embedded technologies, it is possible to transform our cities to be more resilient in the face of such crises in the future.
In the long term, embedded computers are going to be ubiquitous and essential.