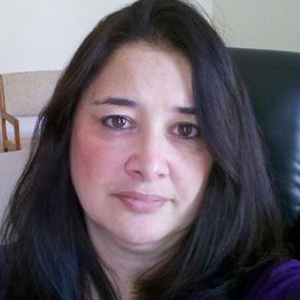 Employee Spotlight – Cathy Perault
Posted on November 4, 2020
Hi, I'm Cathy Perault and I'm the Customer Success Manager at Global. This month, I'll be celebrating my 15 year anniversary here, and I've enjoyed every moment of it! Granted, we've seen some ups and downs, like most businesses, but I've learned and grown. I value our customers and feel proud of the service and support we provide here each and every day.
I don't think many people can say that about a company they work for.
When I started at Global, I was processing sales orders and working behind the scenes with our sales team. I saw first-hand how much went into making every customer feel like they were our only customer. Because Global is a small business, I was able to have my voice heard, so when I had questions or suggestions, I definitely spoke up. About six years ago, Leah asked me if I'd like to start doing some inside sales, and I found I really enjoyed the personal interaction with the customers. Now I oversee all customer service and sales for the organization, ensuring everyone exceeds the high standards that are pivotal to our success.
I've felt the most accomplished in my job when I've been able to propose a solution to a new customer, educating them on technology they may not have realized existed in the market. That moment when I can hand over a complete solution, checking all the boxes, is incredibly rewarding for me. I also value when our long-standing customers come back to me to ask my opinion on their next generation solution. That means we're doing it right and achieving our #1 goal – Customer Satisfaction!
I'm looking forward to continuing to influence and educate both new and current customers for another 15 Years.
Fun Fact About Me: I spend most spring and summer days and weekends at softball fields with our 17 year old daughter and Golden Retriever, Josie. I enjoy yachting on the New Hampshire and Massachusett's coasts. I'm passionate about volunteering my time for all sorts of causes. My hobbies include challenging puzzles, photography and quilting.