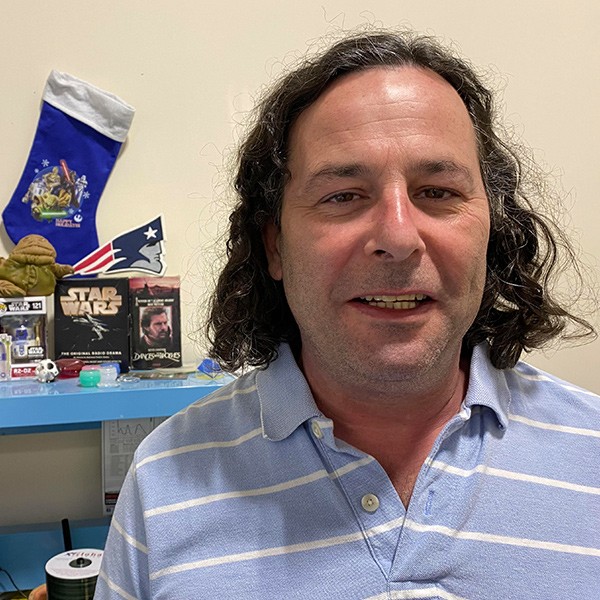 Employee Spotlight – Gary Shalek
Posted on January 23, 2020
Hi, I'm Gary Shalek, your Senior Tech and RMA Lead at Global. Thirteen years ago, I walked in the front door and filled out an application and it's been full steam ahead since. I was hired as a Hardware Tech and, back then, we were building a lot of slotted SBC Assemblies and working with PCI and ISA! Believe it or not, we still do some builds like that, as well as the latest and greatest technology, of course. I've seen a lot!
Several years ago, I took over the RMA and Tech Support department. I really enjoy speaking to customers and solving their issues. I get the opportunity to learn something new constantly, and no two RMAs or support calls are the same, so that keeps my job interesting. I enjoy working for a small business as it's really like a family here; there is a lot of support. I plan to continue learning and growing and hopefully you never have to speak to me with a return or a problem, but if you do, I'll be ready.
Fun Fact: I am a proud father of four and grandfather of seven. I have been a Star Wars fanatic since 1977. I'm a decent SIM Racer and a lifelong New England Patriots fan (during the good and the bad times). I even travel to a different away game every year to show my support!