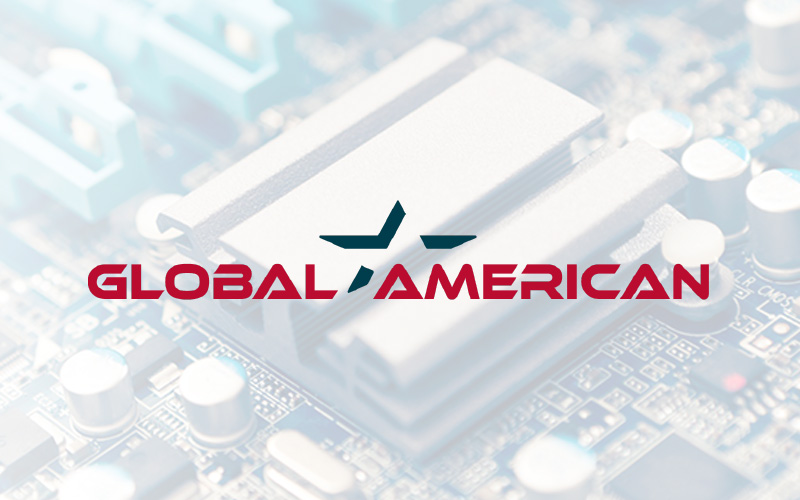 Global American Inc Announces Launch of New Website to Better Serve Clients
Posted on January 24, 2019
In an effort to better serve OEM and hardware engineers, GlobalAmericanInc.com has launched a new website
FOR IMMEDIATE RELEASE

(Hudson, NH) In an effort to better serve their OEM and hardware engineer clients, Global American Inc. recently launched a newly designed website. With a customer-centric focus, this new site offers an easy-to-use layout, simple navigation, and an abundance of informational articles and resources.

The new site also showcases the many value-added services and products offered by Global American; these improvements will help customers select the best embedded computer hardware solutions for any scale project.

"After 30 years of dedicated service to our customers, our team decided it was time to update our look online, provide our customers with a better overall experience, and show off our innovative and customer-centric approach to our online presence," stated Global American Inc spokesperson Leah Walsh. "Our ultimate goal is to help OEM manufacturers select the right computer systems for the job. With our new site, they can consider factors and needs such as lifecycle management, technical support, inventory and fulfillment, production, testing and certifications, imaging and BIOS, branding and labeling, and engineering and prototyping."

Over the past three decades, Global American Inc. has earned a reputation that's trusted both nationally and worldwide. Currently, the company represents more than 10 major lines, including partnerships with both Microsoft and Intel. While this new website will help introduce new customers to Global American, it has also been designed with current clients in mind.

"We offer our client access to reliable hardware, advice from professional consultations, full integration services, and superior support," continued Walsh. "We are thrilled with the look and design of our new site and hope our current customers will explore what it has to offer. Our goal is also to help new clients better understand what we can do to help their business grow and succeed."

Additional information about the services and products offered by Global American Inc. can be found by visiting the company's newly launched and redesigned website.

ABOUT GLOBAL AMERICAN INC

For more than three decades, Global American Inc. has been working to redefine what it means to be a premier provider of embedded computing solutions for military, healthcare, government, and industrial use. From a client's first contact with the company, they will notice the difference of working with Global American. The goal of the staff at Global American isn't just to sell computers, but instead find viable solutions that solve a real problem for clients both large and small.
Media Contact
Leah Walsh
Hudson, NH 03051
info@Globalamericaninc.com
800-833-8999