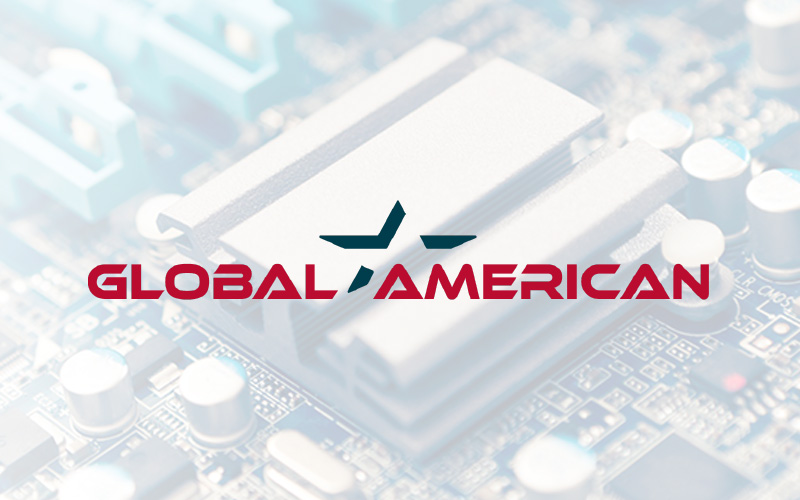 Global Partners with MiTAC to Release High-Performance Embedded PC
Posted on May 1, 2020
With the advent of machine learning based developments like image recognition and speech-to-text in everyday technologies, the need for powerful embedded PCs capable of GPU processing is steadily rising.
To meet this demand, Global has joined hands with MiTAC, a well-known name in the field of industrial computers. As one of the first US distributors for its embedded products, it has recently released the fanless MX1-10FEP-D.
Meant for working with high-end GFX and AI cards without breaking a sweat, this system comes with high-speed memory coupled with Intel's 9th Gen processor for maximum performance. Moreover, keeping the needs of a GPU in mind, the MX1-10FEP-D offers optional modules for additional cooling as well as PCI expansion cards.
But is this the right embedded PC for you? Let's find out.
Powered by Intel Coffee Lake
Intel's new line of coffee lake processors offers more than 15% of performance improvement over the previous generation, with a more efficient design that is perfectly suited to embedded systems.
The powerful coffee lake processor enables the MX1-10FEP-D to meet the demanding needs of diverse industrial applications ranging from AGV control to manufacturing, where it is necessary to maximize effectiveness without putting a drain on power.
Faster DDR4 Memory
There is a tremendous gain in speed going from DDR3 to DDR4 RAM. Not only is it two times faster, but also consumes around 50% less power, which is very important for an embedded processor.
Moreover, the access speeds of DDR4 memory are high enough to keep up with the high-octane requirements of an industrial computer, which needs to process thousands of instructions every second. This also makes the MX1-10FEP-D the right complement to the heavy duty GFX cards needed to run AI algorithms smoothly.
Xpansion Modules for Adapting to Every Need
Embedded computers tend to be limited in their I/O options, which in turn severely limits the situations in which they can be deployed. The MX1-10FEP-D can be outfitted with multiple Xpansion modules that open up a variety of input and output choices.
From LAN to PoE, COM to DIO, it can connect with up to a dozen of each kind easily. Thanks to these modules, this fanless computer can interface with a wide variety of hardware, including even a power ignition module for controlling smart vehicles.
In addition, the MX1 sports dual PCIe slots for connecting additional utilities like sound cards or network interface cards as well.
Powers Triple High-Res Displays
A common shortcoming with many weaker embedded systems is their inability to render multiple high-resolution displays. Well, the MX1-10FEP-D can output video to three independent displays with ease.
The supported formats include Display Port 1.2, HDMI 1.4, as well as DVI-I, so that you can get the level of fidelity you require, from 4K 60Hz to Full HD. Or output all of them simultaneously on three different displays.
This helps to keep an eye on the process being administered by the computer from multiple angles at once, which can be essential in certain applications like regulating an assembly line.
Perfect Partner for GFX and AI Cards
Why your embedded system needs a GPU
Contrary to popular expectation, AI-based algorithms are already being used in various roles across many industries. This has resulted in low-power embedded computers being outfitted with energy guzzling GPUs, which are needed to execute some of the more complex machine learning models in real time.
GFX cards also find them in demand in applications where embedded systems need advanced graphical abilities, for example in virtual reality implementations.
But not all industrial computers are suitable for running an AI card. To run efficiently, a GPU needs an equally powerful CPU along with high performance RAM.
MX1 is perfect for GFX and AI card integration
MiTAC's MX1-10FEP-D has been made with this exact need in mind.
The embedded computer has dedicated slots for high efficiency GFX and AI cards from leading manufacturers like Aetina and Leadtek, as well as the better known Nvidia.
A persistent problem in many other fanless systems with GPU capabilities is the heating. To deal with this issue, the MX1 offers a variety of cooling options. For a high-end GFX card with large energy consumption, you can opt for internal system fans to release the excess heat.
This addon comes with an air ventilation door and a smart air duct design to keep everything seamless. But if your system is going to be deployed in particularly harsh environments, you can also go with an easy to connect external fan system.
A Truly Rugged Computer
Despite all the functionalities that the MX1-10FEP-D offers like GFX card support, I/O modules, and even additional cooling options, it retains its durability even in the face of extreme conditions.
From a frigid -40℃ to a hellish 70℃, this fanless computer can survive it all, courtesy its patented aluminum enclosure that protects the internal systems and lends a sleek, modern look.
Furthermore, the MX1 has been designed to withstand not only wildly varying temperatures but fluctuating voltages as well. It is not unknown for industrial units to be subject to sudden power surges, sending an excess current and voltage that can fry your expensive equipment.
But this product from MiTAC can operate at voltages ranging from 9V to 48V, with an overvoltage – and overcurrent – protection of 58V and 15A respectively.
The Verdict
There are very few embedded computers capable of toeing the fine line between performance and efficiency. The MX1-10FEP-D is one of those systems.
Whether you want an industrial computer to run complex manufacturing operations leveraging AI, or a rugged system to power a Virtual Reality kiosk, this embedded PC is just the thing for you.