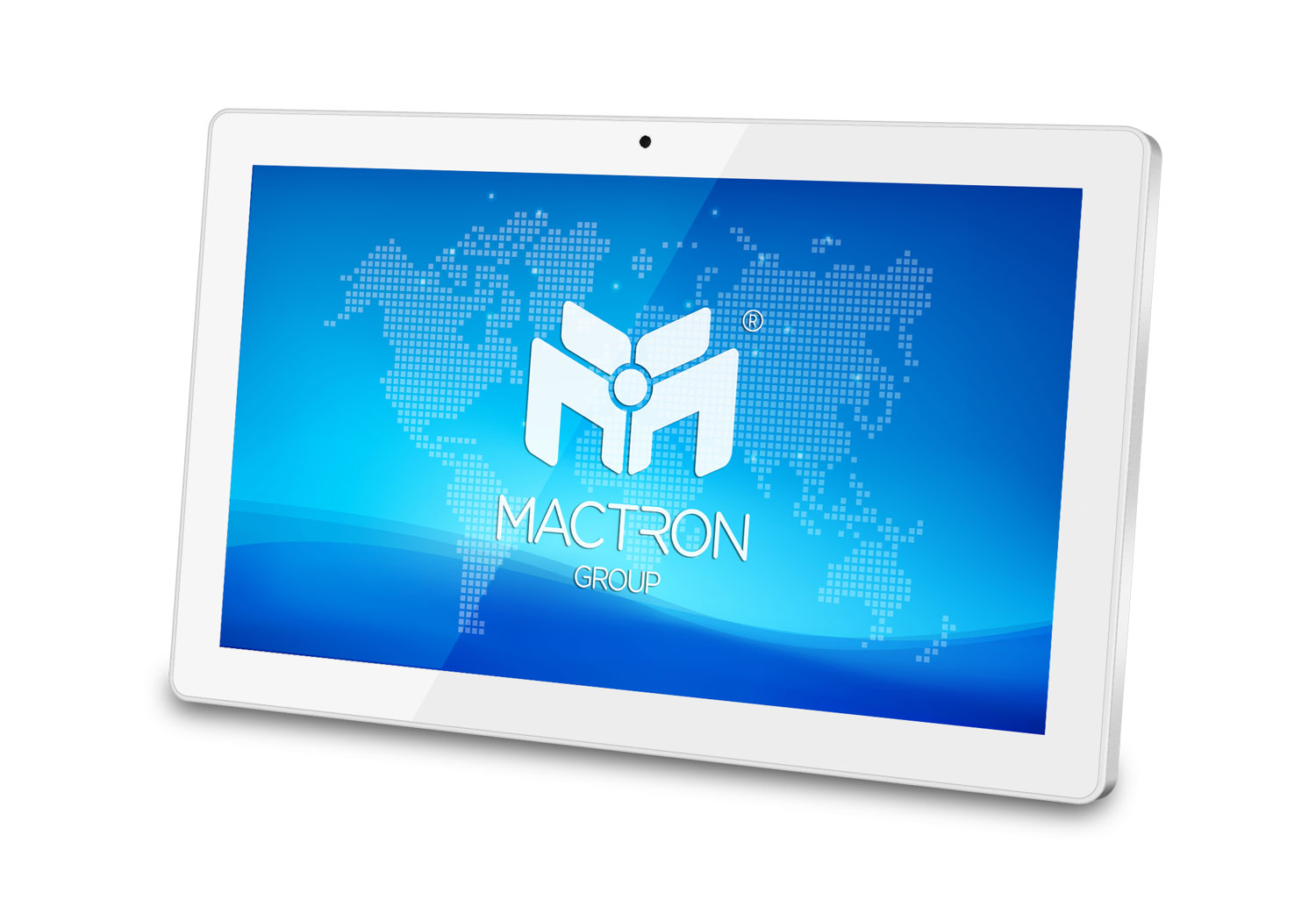 MACTRON GROUP's WMP2157: A Panel PC For Healthcare Applications
Posted on May 31, 2022
Panel PCs are the natural choice for most commercial applications thanks to their ease of usage, and MACTRON GROUP's WMP2157 is the perfect option for that.
Using a touch-based interface in favor of the standard keyboard and mouse, panel PCs are accessible to everyone. This is especially the case for medical PCs, where convenience and reliability are essential.
Peripherals gather dust and fail too frequently, while a sealed panel computer can function without breaking down in most environments.
With its sleek looks and advanced features, MACTRON GROUP's WMP2157 can fit into any medical or industrial setting without a problem. Here is an overview.
MACTRON GROUP's WMP2157 Features
Responsive Touch Screen
Usually, large touch panels use Infrared (IR) based touch screens. While cheaper, this technology is not very responsive, and also does not support multi-touch.
A Projected Capacitive Touch Screen (PCAP) offers much better performance. Typical in smartphones and personal tablets, PCAP can handle multi-touch operations and respond to even light pressures.
This greatly reduces the frustration of using a touch screen device, as users don't have to waste time double-tapping every command to ensure it registers.
Durable
MACTRON GROUP's WMP2157 Panel PC is also quite durable. Meant for industrial environments, the panel's case is made of die-cast Aluminium rather than plastic. The screen is also rated IP65, giving it significant protection against moisture and water sprays.
This makes it ideal for medical locations too, as the compact casing is dustproof and is not affected by mild spillage. Aluminum is also easier to clean than plastic and does not accumulate germs.
Fanless Cooling
Like most embedded computers deployed outdoors, the WMP2157 uses fanless cooling to keep its systems running smoothly. This decreases the computer's power usage along with its heat footprint, increasing the longevity and efficiency of the system.
As a result, this computer doesn't make much noise while operating, unlike a traditional PC with whirring fans. In a medical scenario where the beeping of every instrument can be critical to note, this silent operation is necessary.
Modern Design
The panel PC is slim, with a thickness of about 50mm only. This lean form factor is combined with a streamlined design to give an aesthetically pleasing look. In front-facing deployments like billing stations or kiosks, a magnetic I/O cover can be used to conceal the ports.
Secure
The WMP2157 Panel PC supports leading security standards as well. You can opt for TPM (Trusted Platform Module), as well as Intel vPro to get maximum protection against any kind of cyber threat.
These technologies allow businesses to remotely manage the panel PC in a secure virtualized environment, giving flexibility along with security. TPM also prevents any root-level viruses from taking control.
MACTRON GROUP's WMP2157 Applications
Healthcare
WMP2157 is one of the few touch panels that possess the IEC-60601 certification, making it suitable for all sorts of medical applications. Whether it is as an interface for diagnostics or in tandem with monitoring equipment, a medical-grade panel has many uses.
The larger and more responsive screen makes it much more user-friendly, and the waterproof casing protects it from damage from the medical environment. And all this comes without having to sacrifice the performance you would expect from any standalone computer.
Smart Kiosks
Public-facing standalone computers are the best use case for panel PCs. Normal input devices can be complicated to use for beginners, and break down quite frequently due to dust and harsh usage.
A responsive touch panel is the only method that is durable while being user-friendly. The PCAP-enabled WMP2157 panel ticks all these boxes, making it ideal for outfitting kiosks of all kinds.
Business Terminals
Computer terminals find uses in all kinds of commercial applications. From billing terminals in supermarkets to gaming interfaces in arcades, there are a variety of environments that call for a powerful, easy-to-use embedded computer.
And a multi-touch panel is always the better choice in these scenarios, as it allows for direct interaction even without any technical skill. Even when the device is only meant to be used by trained employees, a secure PC like MACTRON GROUP'S WMP2157 is a must for securing financial transactions and other sensitive data.
Industrial Automation
A major concern regarding automating industrial processes with advanced machinery is the user interface. If only code-savvy engineers can understand and operate the setup, is it really worth it?
But with a powerful Panel PC, you get the best of both worlds. A touch panel is easier to work with, and with a model like the WMP2157, you get performance on par with a full-fledged PC. The fanless cooling system is another advantage for harsh industrial locations, where temperatures are usually high.
MACTRON GROUP's WMP2157: The Verdict
There was a time when miniature computers like touch panels couldn't compete with a proper PC setup. But with increasingly powerful processors being rolled out for smaller mobile devices, it is now possible to get panel PCs that can handle complex workloads.
MACTRON GROUP's WMP2157 is an excellent example of a panel PC integrating the latest performance and security features in a slim, easy-to-use package. Thanks to its highly responsive touch display, it can be used for a wide variety of applications, especially medical uses.