BluStar FS-8150 – Compact Size Fanless Box PC with 4th Generation (Haswell) ULT Processor

The BluStar FS-8150 is a fanless Box PC ideal for space critical applications. This embedded hardware platform features an Intel Haswell ULT Processor, and 2 x DDR3L 1333/1600 SO-DIMM. It also comes with mSATA, 2 x Mini-PCIe slots, 2 x HDMI, 2 x USB2.0, 4 x USB3.0, 2 x COM Ports , 2 x GbE LAN, and Audio. The BluStar FS-8150 provides a high reliability rugged case not only for great protection from EMI, cold and heat, but also serves as an integrated passive cooling design for quiet and fanless operation for applications such as Digital Signage.

Product Manual

|

Product Drivers
Already know what you need? Request a quote.
We can customize the perfect solution to meet your embedded computing needs.
Latest Articles
Featured Article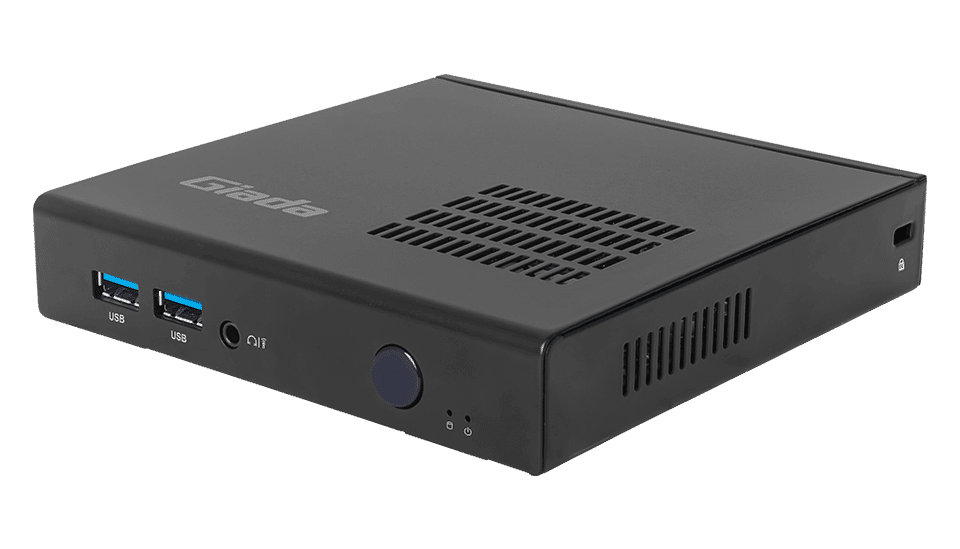 Giada DK310 Digital Signage System
It may not seem like it, but a digital signage system is one of the most demanding applications for an embedded computer. Apart from requiring powerful video processing capabilities, these systems are often mounted at higher elevations and must keep working for long periods of time without maintenance. Because of this, only a few specialized […]
View Article
Company News
PCIe Gen 4 Explained

July 11, 2022

The Peripheral Component Interconnect Express or PCIe as it is usually known is the most powerful interface for installing additional components on a motherboard. Offering higher data transfer rates than any other serial bus, PCIe ports are the preferred means for attaching expansion cards like a GPU or a Wi-Fi card. And like any other […]

View Article
Uses For Medical Tablets

June 20, 2022

Full-fledged desk computers are rarely found in medical settings, and with good reason. They take up space that could be better used for diagnostic devices, and serve as distractions due to their noisy fans. Even if you install terminals powered by slim fanless systems, input devices like keyboards and mice accumulate germs and are not […]

View Article
View All News
From the Blog
Giada DK310 Digital Signage System

August 10, 2022

It may not seem like it, but a digital signage system is one of the most demanding applications for an embedded computer. Apart from requiring powerful video processing capabilities, these systems are often mounted at higher elevations and must keep working for long periods of time without maintenance. Because of this, only a few specialized […]

View Article
What is Better – Panel PC or Rugged Box PC with Touch Screen Display?

July 26, 2022

Embedded computers come in various form factors. Most commercial and industrial applications pair these PCs with touch displays to make them more intuitive to use. But the manner in which the display is integrated is important as well. You can go for a Panel PC, which combines the computer with a touch screen display in […]

View Article
View all Blogs