Global American Customers Only. Only our customers will receive a reply.
Before submitting any technical or customer support request via this online support form, please ensure that you provide Global American Technical Support with a detailed and complete description of your issue.
Tech Support Hours are M-F 8 am-5 pm Eastern Standard Time
Please include all of the following information:
If known, how your issue or error may be reproduced
The full product name
Your operating system and its version number
Bar Code # and Serial Number (examples below form)
Any other information relevant to the problem
Already know what you need? Request a quote.
We can customize the perfect solution to meet your embedded computing needs.
Latest Articles
Featured Article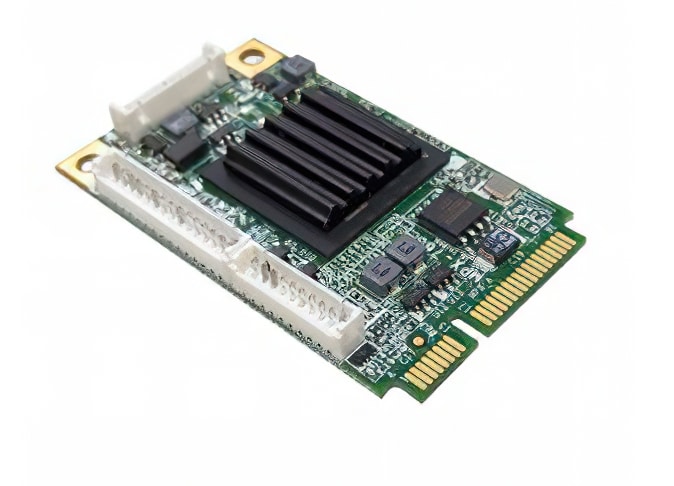 PCIe 6.0: The Future or a Transitionary Phase?
It's not been long since PCIe 5.0 SSDs started rolling out, and PCIe 6.0 is already in the works. PCIe 7.0 is not that far on the horizon either. So what's the deal with all of these PCIe versions, and which one should you aim for? Accelerating Progress  The main metric any technical interface is […]
View Article
Company News
Intel Hybrid Core: Gimmick or the Future?

August 1, 2023

With the 12th Gen Alder Lake lineup, Intel has introduced a new hybrid core architecture. But what exactly does a hybrid core entail? And what does it mean for embedded computing? Why the Move to Hybrid Cores? The never-ending semiconductors arms race has revolved around packing more and more cores into a single chip since […]

View Article
Fanless PC for Networking Systems

June 1, 2023

Surveillance and other networking applications require a very specific combination of features – a large number of LAN ports, a low-power processor, and fanless cooling for a rugged, compact chassis. The HBJC903i05 checks all these boxes, making it the ideal PC for powering any networking-heavy interface. Let's take a deeper look at its features. 6 […]

View Article
View All News
From the Blog
PCIe 6.0: The Future or a Transitionary Phase?

October 1, 2023

It's not been long since PCIe 5.0 SSDs started rolling out, and PCIe 6.0 is already in the works. PCIe 7.0 is not that far on the horizon either. So what's the deal with all of these PCIe versions, and which one should you aim for? Accelerating Progress  The main metric any technical interface is […]

View Article
View all Blogs