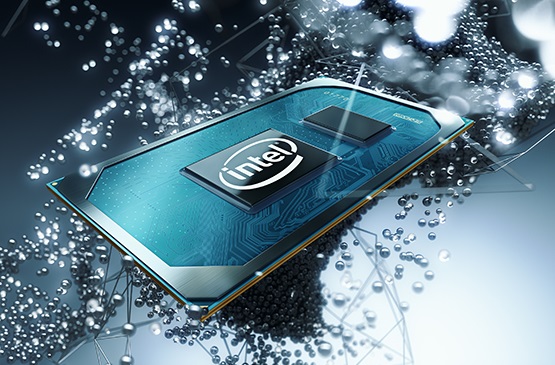 The Rise of Low-Power Processors
Posted on April 7, 2021
Low-power processors have long played second fiddle to desktop chips. Companies tend to focus on creating the next 'fastest' processor, with the budget segment being a secondary concern.
Not anymore.
With its new Tiger Lake lineup, Intel firmly signaled its changed priorities. Clashing head-on with AMD's successful Ryzen series of chips, the Tiger Lake processors offer an amazing level of performance in a power-efficient package.
But does it hold up to the competition? Let's find out.
Intel Tiger Lake: Ryzen's new rival
AMD's Ryzen processors almost singlehandedly wrestled the market for budget processors from Intel. Backed by its incredible integrated graphics and high clock-speeds, the chips swiftly became the mainstay for both home and industrial applications.
Intel, it finally seems, has read the writing on the wall. The Tiger Lake H processors compete with Ryzen on the same parameters – integrated graphics and multi-core CPU performance.
And on both counts, it gives Ryzen a run for its money.
While individual specs vary from model to model, the Tiger Lake lineup mostly consists of quad-core processors with Iris Xe integrated graphics. This includes both the i5 and the i7 base models; the i3 is dual-core with the usual Intel HD graphics.
Throw in Intel's proprietary Hyperthreading technology and you have processors that can keep with Ryzen's octa-core offerings.
Almost.
Physical cores always trump over virtual threading, so it should come as no surprise that the Ryzen series have better multi-core performance. That said, the difference is minimal for most applications, with Tiger Lake's low power CPU boasting better single-core speeds.
It is in the graphics department that Intel's new chips shine. The Xe graphics perform better than AMD's GPUs, and AMD's new GPUs were already above the norm for integrated graphics.
Coupled with the improved clock speeds, these processors are capable of running complex 3D applications as well as AI algorithms without a dedicated GPU.
Made for Embedded Applications
While the Tiger Lake lineup is designed for all kinds of ultraportable devices, it sports many features that make it ideal for industrial and commercial applications.
Deep Learning
Deep learning, or machine learning as it is usually called, has become a practical technology used in everyday life. Voice recognition, image recognition, text analysis – these are but a couple of applications of machine learning.
The Tiger Lake CPUs include the AVX-512 Vector Neural Network Instructions (VNNI), which double the effectiveness of machine learning algorithms. Coupled with the superior integrated Xe graphics of the series, these chips are perfect for AI-based applications.
Better I/O and Networking Options
Many embedded systems are held back by their limited input-output options. Computers meant to power media playback applications (like arcade machines) need high-speed data transfer routes, while those used in kiosks or industrial setups need better networking support.
To this end, Intel has implemented both Thunderbolt 4 and USB4 specifications in these new chips. Systems built with these processors will be able to use USB-C connectors to interface with high-res displays, perform high-bandwidth data transfers, and connect with any USB devices.
This is on top of PCIe 4.0 and Wi-Fi 6E support, which will boost networking speeds immensely.
Long Product Lifecycles
More than the latest features, it is a product's lifecycle that often decides industrial decisions. After all, there is little point in transitioning to new technology only to have it obsoleted in a couple of years.
But with Tiger Lake, there are no such concerns. As the latest product line from Intel, these processors are guaranteed a long product lifecycle. Intel has committed to providing support for its range of embedded processors for seven to ten years.
Moreover, as these chips implement many new technological standards (such as Thunderbolt 4 and Wi-fi 6E), this lineup is remarkably future-proof. It will be some time before a new generation of CPUs manages to offer significant improvements over Tiger Lake.
The Verdict
Intel's Tiger Lake series is specially designed for low-power applications. This includes laptops, two-in-one devices, and of course, embedded computers.
With the increasing use of AI and image recognition in everyday scenarios, even the chips used for things like surveillance systems need a GPU. Discrete graphics cards are too expensive to be deployed on a large scale, not to mention energy intensive.
This is why the Tiger Lake processors are a shot in the arm for embedded systems. The Xe integrated graphics are on par with entry-level graphic cards, which is enough for basic AI software.
On top of that, single-core performance ranges from 2.4 GHz to 3.0 GHz, which is incredible for this segment. That the Tiger Lake offers these features at a power consumption of only 28 W (which can be lowered to 12 or 15 W) is even more impressive.
I/O connectivity is better than ever, with the new USB4 and Thunderbolt 4 specifications opening up versatile peripheral configurations. On the network side, the Wi-Fi 6E standard promises faster wireless connectivity, supplemented by four high-speed PCI express 4.0 lanes.
Leading manufacturers are already releasing embedded systems that take advantage of Tiger Lake processors. And with Intel promising a decade-long lifecycle for their new industrial CPUs, the product lines are only going to diversify even more.
Tiger Lake is the future of embedded computing, and this is the best time to adopt it.