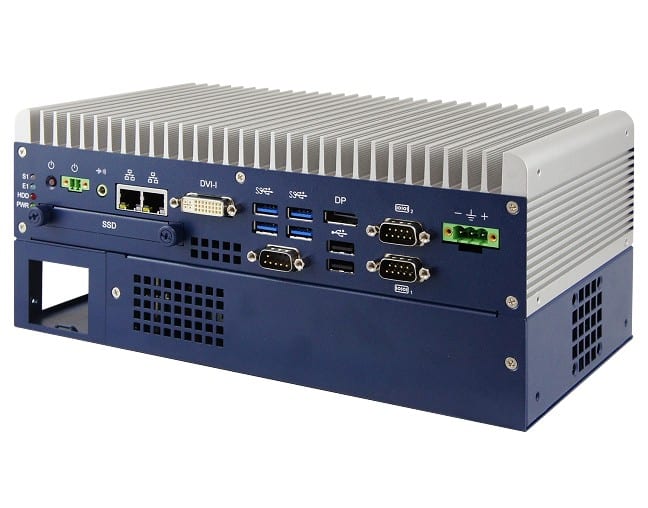 The 5 Factors You Need to Consider When Choosing an Embedded Computer Supplier
Posted on September 12, 2023
Choosing the right embedded computer supplier is an important decision as you will need to rely on them for support for a long period of time. Picking the wrong provider can lead to issues down the line, not to mention costing you more right now.
So here are some factors you should keep in mind when picking a company to buy your next embedded PCs from.
#1: Added Value
Every supplier can build boards, but what else do they offer? You want a provider that can give you more added value than just selling you a few pre-assembled computers.
Global American, for example, takes care of the process from the beginning to the end, including both the hardware and software considerations. This includes things like Just in Time Delivery of devices, Revision Management of hardware, and End of Life notifications to help you transition to replacement systems seamlessly.
#2: Customer Service
Customer service is an important part of any big purchase, especially when it concerns a long-term investment like computer hardware. But most companies have taken to establishing call centers for this crucial aspect, diluting its importance and quality.
Because, when it comes to technical products like an embedded PC, having to explain the details to a new sales executive on every call is not just cumbersome but prone to creating mistakes. 
You won't face anything like that with Global American. We offer one-on-one support to each of our clients without relying on an external call center. As our customer service is in-house, we assign a dedicated executive to an account who knows your setup and can quickly grasp any issues.
#3: Local US-based Technical Support
On paper, every embedded PC supplier offers technical support. In practice, however, the quality of this tech support varies wildly. Just like many companies offload customer service to a call center, many suppliers outsource technical support to a non-US-based firm.
This creates the usual issues; the support team is often not even directly linked to the supplier and lacks detailed information about the systems being sold. And since they are not even based in the US, they can only offer indirect support.
As a result, it is important to ask your supplier about their technical support and determine if that works for you. Global American has always stuck with an in-house technical support team that is familiar with our lineup and can quickly solve any potential issues you might face.
#4: Expertise
Embedded computers aren't like a desktop PC meant for home use. Systems meant for industrial use are meant to last for 7-15 years or more, often handling large workloads 24/7.
This means that instead of buying a one-time product, you are making a long-term investment and your supplier has to be able to support you through this period. And the only way you can determine this is by their experience.
Look for a supplier that has been in this business for a while, and has a good track record of fulfilling customer expectations. Global American has been doing this for 34 years, demonstrating our expertise when it comes to supplying embedded computers.
#5: Price
Improved quality and better support are well and good, but in business, decisions often boil down to the cost. Especially when you are buying embedded computers on a large scale, where even fractional differences in prices can add up to significant numbers.
This is why when you are choosing an embedded computer supplier, you need to ensure that you are getting the best price. Can your supplier beat the market prices for similar specifications?
At Global American, for example, we promise to match or offer better prices than any of our competitors. So that you can freely make your decisions based on quality alone.
What's the Most Important Factor to Keep in Mind For Selecting an Embedded Computer Supplier?
While all five factors we discussed above are crucial in making an informed decision, the most important is support. Unless your supplier can provide in-house, US-based technical support and customer service, you should reconsider your choice. 
Pricing, of course, can often override all other concerns. With so many embedded PC suppliers in the market, it is a good idea to find the best deal.
With Global American, you get all these factors covered. Thanks to our in-house support team and 34 years of expertise, we can support our customers throughout a product's lifecycle. And since we commit to matching or beating the market price, you won't even have to spend extra.