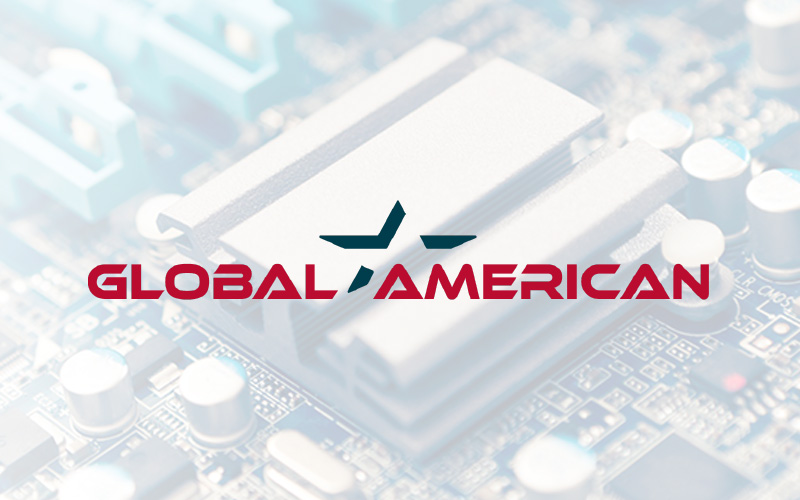 The Need for Rugged Surveillance Systems
Posted on October 2, 2020
There was a time when CCTV cameras were only installed as a security measure in commercial establishments. Surveillance systems have come a long way from then.
Today, surveillance is more about keeping track of your business operations, ensuring integrity as well as an adherence to norms. As such, the tools of surveillance have evolved too, leveraging computing technology to offer greater functionality than simply recording events.
As a result of these changing needs, such systems are seldom deployed in indoor premises with carefully regulated temperatures. Instead, surveillance systems are found in situations as diverse as manufacturing zones and first-responder vehicles, where a controlled environment is impossible to guarantee.
That is where rugged surveillance systems come in. Designed to operate in the most inhospitable of environments, these smart networks and embedded computers form the backbone of critical industrial processes.
But what is a rugged surveillance system? Does your business really need one?
Let's find out.
Rugged Embedded Computers
At the core of any modern surveillance system lies a powerful embedded computer. A good system for surveillance needs a powerful processor, a high-end GPU, and a large number of LAN ports in a small form factor.
The problem is that such systems tend to be rather fragile. The cables can melt in high temperatures, while the cooling fans get clogged with dust and debris. And just like that, your top-notch surveillance system is defunct.
The answer? Rugged embedded computers.
These are compact, fanless systems that are built to function perfectly in the harshest conditions. Whether it is the hot environment of an outdoor industrial unit or the bumpy ride of a commercial vehicle in transit, a rugged embedded computer can keep your surveillance system working through it.
The MX1, for example, is a powerful rugged computer with software specially optimized for surveillance systems. Its advantages include:
High-power Fanless Cooling
Most fanless computers tend to be quite limited in the power of the processor they can cool. The cooling system employed in the MX1, however, it is strong enough to support processors of up to 80W, making them perfect for all your high-performance needs.
In a computer meant for a surveillance network, perhaps the most important thing is to have sufficient I/O ports for connecting all those cameras. The MX1 embedded computer can be customized to support up to 12 LAN and 10 PoE ports, which is enough to control a complete surveillance setup for a single location.
Continuous video footage has a rather large data footprint. For seamless functioning, MX1 is designed to incorporate up to 6 storage devices in various RAID configurations.
Supports High-end GPU and VPU Cards
Machine learning has emerged as a powerful and versatile tool for solving all manner of problems in various industries. The MX1 rugged computer is thus configured to take advantage of high-end GPUs and VPUs, allowing them to use face recognition and other advanced algorithms.
The MX1 is truly 'rugged'. From small impacts to high temperatures, it is capable of withstanding everything. This makes your surveillance system ideal for deploying in all kinds of scenarios, irrespective of the environmental conditions or even in moving vehicles.
XProtect Advanced Surveillance Software
When it comes to computers, powerful hardware alone is not enough. To carry out any task efficiently, you also need the right software for it.
This is why MiTAC has partnered with Milestone Systems to create a specialized software for surveillance systems.
XProtect is a Video Management Software optimized for working with a large number of video feeds and includes other functionality to support a surveillance network. The software is designed to take full advantage of the MX1's capabilities and leverage them to offer a level of reliability and performance unmatched in any other surveillance software.
Scalable
The biggest problem most VMS softwares face is dealing with a large number of video feeds simultaneously without glitches. XProtect can support an unrestricted number of cameras and servers, along with multiple user terminals to manage the system.
And no matter how large your surveillance network gets, it remains fail-safe, thanks to features like Edge storage and Failover servers, which keep the system going even through critical failures.
Flexible
The Milestone Systems XProtect is completely customizable to meet the unique needs of every business. It can work with almost every kind of surveillance device, with two-way audio support for real time feedback.
Apart from the large number of software features already built in to serve in every scenario, the MIP SDK makes it possible to further extend the software for implementing any specific function.
User-friendly
Even the best software is no good if it is too complicated to be used by your average employee. The XProtect Advanced has been built with simplicity in mind, with an intuitive user interface that places all the information at your fingertips.
A centralized search engine makes it easy to make sense of even the most complicated camera setups, with multi-layer maps providing additional topographical data in a visual format.
Secure
Surveillance systems are sensitive tools with a great potential for misuse. Fortunately, the XProtect Advance includes a bevy of security features like dual authentication and a centralized user access management to make sure that your surveillance network remains secure.
Conclusion
Modern surveillance systems are no longer limited to security. From coordinating logistical operations to interacting with customers, surveillance networks are taking up a diverse array of roles.
But this greater versatility also leads to new challenges. Surveillance systems are no longer exclusive to air-conditioned premises where delicate computers can safely power the network.
Deployed in harsh conditions like industrial units and commercial vehicles, these systems need to be strong enough to function through heat, dust, and physical shocks.
Furthermore, simply hooking up an array of video cameras to a good computer is not enough. It also needs an excellent VMS software to efficiently manage the large network of video feeds.
This is why you need a rugged embedded computer like the MX1. With its powerful hardware and the Milestone XProtect Advance software, the MX1 can act as the core of an advanced surveillance system.